Around the time Tunnel Runner's (August 2008 Hatchet House Compilation) hit the Billboard charts I was soaking up an extreme amount of raw, gut-wrenching hip-hop from all over the underground world including, Russia, Germany, Australia, and Canada. The heavy metal world was becoming stale to me (My opinion. An over flood of Core bands all kept copying each-others riffage.) around this time too. My musical taste buds aggressively swiftly shifted towards craving more intense/darker material from the wicked underground hip-hop realm. That's when my musical soul (which just simply couldn't satisfy  itself from my thirst of  wanting more and more nightmarish hip-hop. Boy, was Dial-Up painful for streaming!) latched onto the deeply disturbed material that focused on Suicide, murder fantasies, and grave yards. Then suddenly the 2008 recession hit really hard and I ended up having to move near the mountains of Montana due to the family house being behind on back taxes. No internet at the time in the wilderness of Clappers Flat, Montana, so I would chill at the local Laurel Public Library and sift through old Angelfire  underground rap pages and the then current Myspace pages to find more fresh wicked underground material, so I could escape the rural angst of moving to a new climate. In early December 2008 I came across an outdated lost in cyber space Killmusick Music Biography about Crossworm. I found his artist name unique/interesting, but the Grand Rapids, Michigan (Originally Windsor, Ontario) Dirtcore artist did not quite catch my attention until a few months later. Scum's (LSP)  2006 release "Only Bodies Left Behind" and Mars of Mad Insanity Records Fall 2008 release "School House Glock" EP were what became the December harsh rap obsession that month.
I purchased my first vehicle towards the end of 2008. A Silver 1993 Cadillac DeVille for 1500, but I wasn't able to afford make it legal with specific parts or afford to put full car insurance on it until the start of FEB 2009. Moving expenses didn't help either. During FEB 2009  Underground Hustlin pioneer Intrinzik was hyping the hell out of what rather quickly became to be the 12th installment of UGH titled "Bar Wars: A New Dope".  I was bumping (The DeVille stereo system surprisingly had some mad thump to it that made the wicket shit extra special!) a ton of Daniel Jordan back then in my whip driving around Billings, Montana after he recently signed with Esham's Reel Life Productions.  That's how I became fully acquainted with Intrinzik was through Daniel's and his track "Path of Destruction" (featuring Mission Infect Veteran Emcee Saint Sinna) and that collabo track had me pretty much drooling towards the upcoming release behind Intrinzk's "Bar Wars: A New Dope". And then, boom,  someone somehow leaked some of "Bar Wars" early through a fan Myspace page player and that's when I first heard Crossworm's radical industrial hop flavor track "Machine"! I kept bumping the track over and over and over inside my caddy until my younger brother in the back yelled for me to change it.*Laughs*
I then hit the library later that evening and ended up coming across Crossworm's underground classic "Mouth Full of Dirt" (First released November 11th, 2008 through Guttamind's "NYA MUSIC") and instantaneously fell in love with the dark gothic industrial tone meshed with the darker side of hip-hop  that Crossworm flawlessly showcased within the unusual electronic laced (but refreshing) hip-hop content. No words can describe the joy I felt upon finding this release other than "HOLY SHIT!"! "Mouth Full of Dirt" was the holy grail of the underground for me in 2009. I just wanted to keep the record selfishly to myself because of the  super relatable lyrical content I quickly became obsessed with. But also because of  my past weird fear of the mainstream fans gaining a taste for "Mouth Full of Dirt" and showing it off to some dirt bag major record executive for his own music agenda, thus polluting the underground with faux fans claiming to rep the original Crossworm Dirtcore sound. I surely didn't want that to happen as funny as that seems now.  This record was/is pure raw talent and I simply didn't want  any mainstream bullshit to fuck up the Mitten Dirtcore sound! Soon after  I shyly added Crossworm's AOL screen-name thanks to Myspace and introduced myself as a fan of his work. We ended discussing music on and off for a few hours on AIM, not realizing we would end up eventually be networking with each-other through music compilations.  A few months later People Magazine were fucked up and tried stupidly tying  "Mouth Full of Dirt" to a disgusting crime that tragically occurred in the Fall of 2009.  A cease and desist order was immediately issued from "NYA MUSIC" banning People Magazine from using the "Mouth Full of Dirt"  album cover due to  their tasteless act. Out of respect to the underground scene and the families, no further details shall be mentioned.  Soon after MFOD became reviewed for legendary horror magazine Fangoria by respected author Matt Molgaard (RIP). Thus gaining more press from the likes of Skip Fiction and various other media. 
"Crossworm is almost annoyingly talented. Musician, artist, poet, and essayist, he's seemingly a potential threat in almost any artistic medium you drop him into.

Crossworm's music is a strong mix of violent imagery, anthemic chorus's, introspection and societal critique told from the voice of the proletariat." 
"Crossworm is intentionally flooding his audience's capacity to consume art on various levels simultaneously. In doing so, the audience inevitably finds themselves pushed into unexpected places beyond their normal confines. Some of those places will scare, offend and alienate some listeners. Some of those places will inspire others.
For Crossworm, it seems more important to provoke a genuine reaction from his audience, than to garner blind adoration from them."
-Ryan Nehring, Skip Fiction
Ever since finding "Machine" I've always supported Crossworm's music career and I'm proud of everything he's accomplished through out his twenty plus years of his consistent hellish journey within the music industry as an artist/producer. We here at Faygoluvers are proud to announce that the long out of print underground greatness that is the November 11th, 2008 release "Mouth Full Of Dirt" will now be re-released by Crossworm himself and is now available for pre-order as a Double Disc (10th anniversary limited edition PRE-ORDER) for $25.00. It includes the original MFOD remastered, plus SIX extra songs from that era, full audio commentary disc, 4″x6″ Dirtcore sticker and 2 different 11″x17″ posters. Pre-orders end on December 26th, and will ship that week.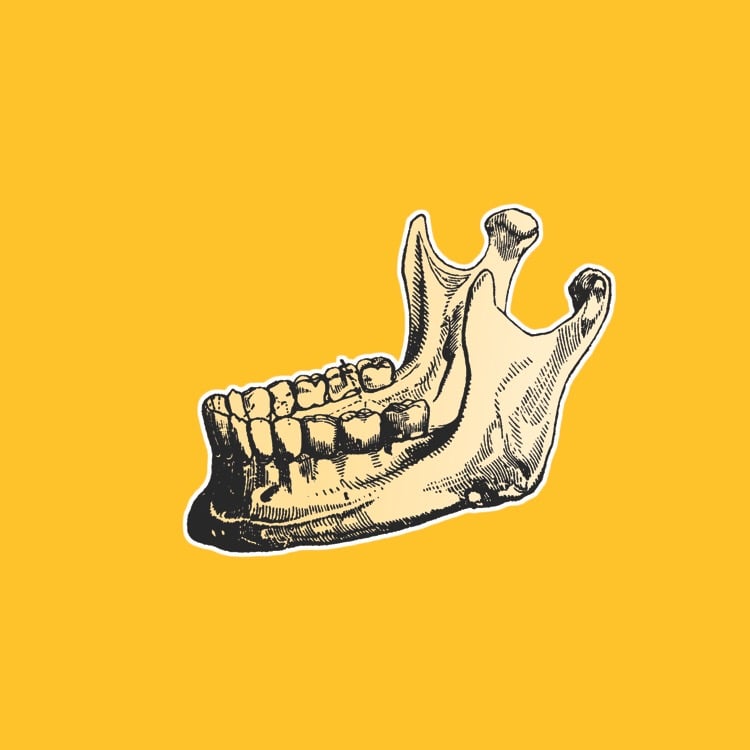 Official Statement From Crossworm Across Social Media:
"10 yrs ago today I dropped my game changer "Mouth Full of Dirt". Today I'm starting pre-orders for the limited, 10th anniversary edition.
Double disc. Double the songs. audio commentary, two different posters, and a dirtcore sticker. If you wan't a link to the pre-order, comment "yes" on this post. No digital version available. No streaming. Physical bundle only.
The Most Important Tracks For Me From "Mouth Full Of Dirt" And Why
 Before I Wake's industrial creepiness  immediately brought forth musical goosebumps through out my body's skin the first time I heard it. It a bizarre music experience to say the least. But "Before I Wake" proved that Crossworm's music was the absolute truth!  The emotionally driven "I Hope You Fail" helped me gain the courage to keep strong in rural Montana and strive to conquer my own goals. This track I'm honestly super thankful for. I don't know what I would've did without it and that's the real truth.  "Newvolution" and its alternative rock tone had me head banging a little too wild in the driver seat and I accidentally pulled a muscle the on the left side of my neck somehow. It hurt, but the energy of "Newvolution" had the power inside its production and gets my uttermost respect for that alone. Pure fire!
Websites: